When you login to WordPress you should land on the WordPress 'Dashboard' page.  You won't need to use any of the links in the left-hand sidebar except the 'CiviCRM' link, which you should click to get to CiviCRM's 'Home' page.  The CiviCRM home page would be the best page to bookmark for quick access to the system.

The CiviCRM menus appear at the top of all the CiviCRM pages (the items in the sidebar are for the WordPress software).
The most useful search tool for finding existing records is the little search box at the left end of the menu bar.  If you type a few characters of a person's first or last name or email address, CiviCRM will display a list of matching contacts.  For example, type a name such as Don into the box and wait a second  – click on the correct Don to view/edit the contact info.
Note that the list will include only the first ten matches to the name fragment you type. If you type in a common name such as Frank when trying to find 'Frank Young,' there may be so many Franks in the database that Frank Young won't appear in the first ten results (whereas Frank Alexander would). Try typing part of the last name instead, i.e., Young.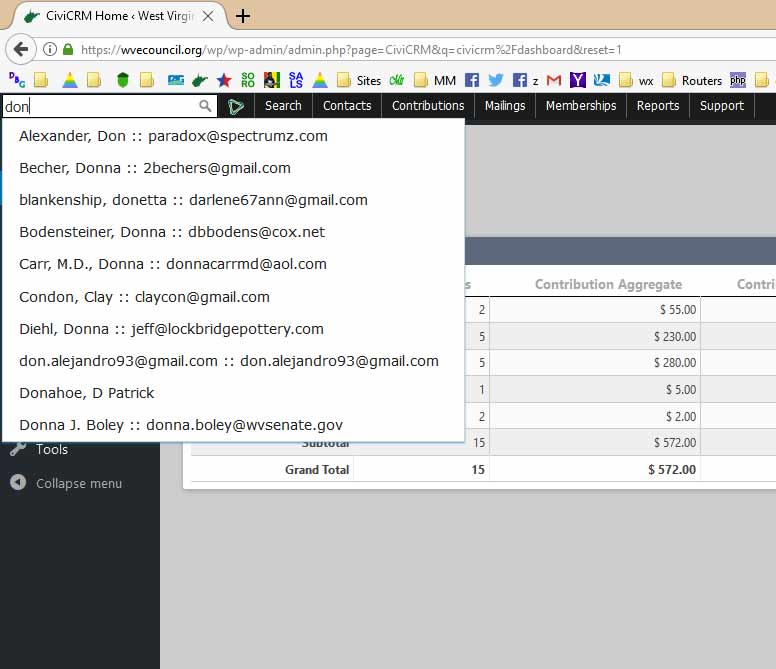 The contact view/edit window shows various types of contact information.  If you move the cursor around on the page you will see buttons appear for editing each type of field.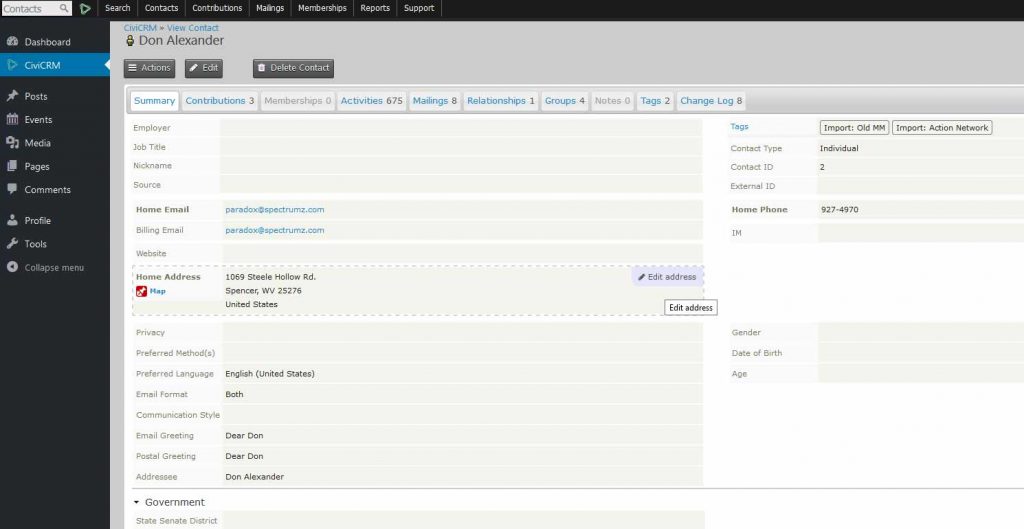 If you click on any of the 'edit' buttons it will open the fields in an editable view.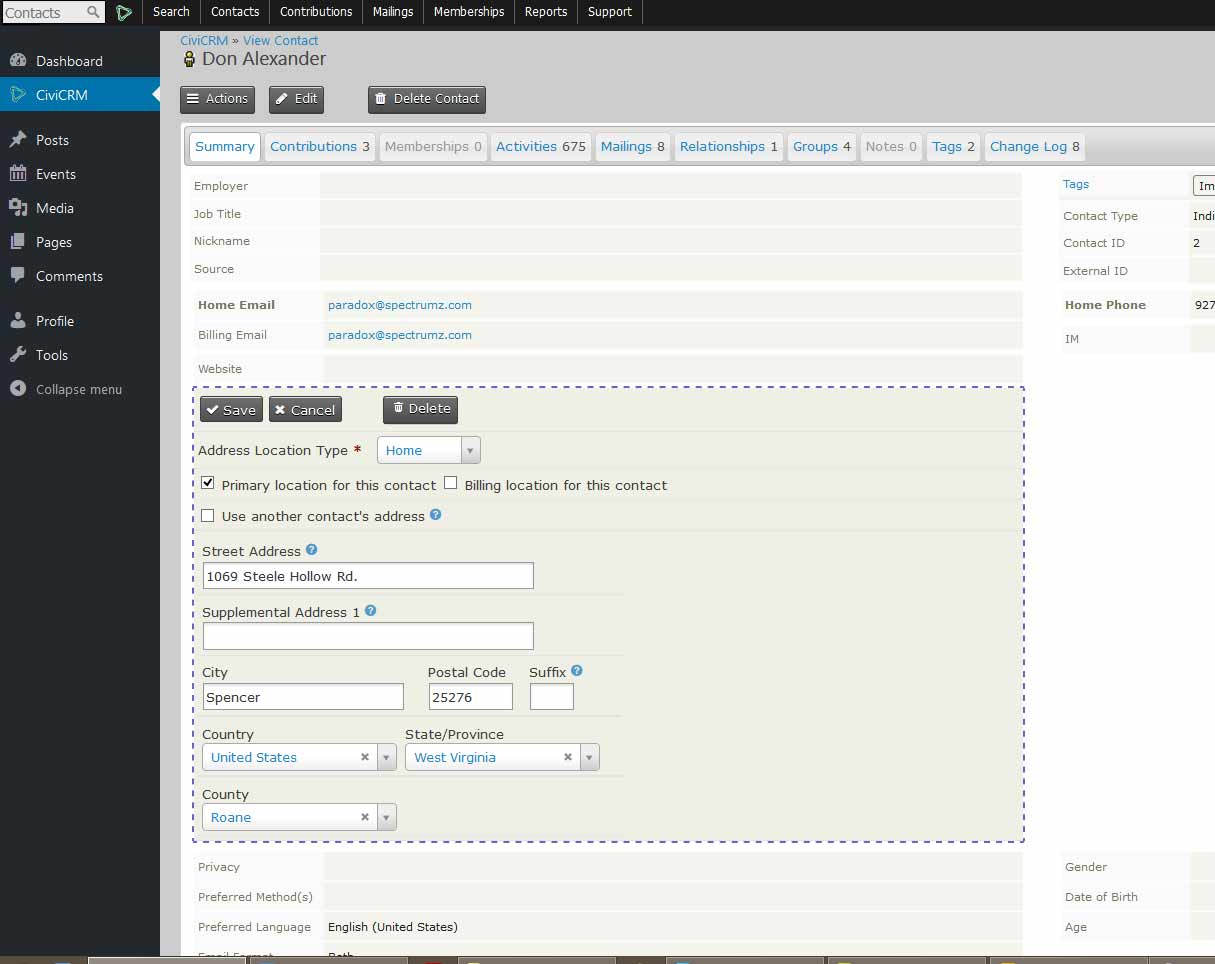 To enter a contribution or mark a pending online contribution-by-check as paid, click on the contribution tab of the contact.

More to come… this is the bare bone to get you started, but is nearly all you need (I need to write notes on the easiest method for creating a new record).