A few days ago I found a small stash of cassette tapes of third shift, recorded at various festivals during the '90s.  Mostly just the usual bull with occasional moments of semi coherent drumming or rabble. Here are a few samples for folk sheltering in place. They probably sound best played almost too loud with discordian juice and/or your favorite inebriate. You can download the mp3 files by right clicking the download and chossing 'Save link as' or similar option.
From the self produced 'Frank Baird on Cungas'
At Summerhawk, 1991 (19:11)
Whatever you were doing
In Competition  with a Cricket
---
From 'A Monastery Equinox – 1997'
Side one excerpt (featuring one of the combustion chambers) (9:21)
Side two excerpt (10:14)
---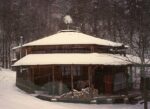 Winter Solstice, 1993, On the waters of Island Run, an undisclosed location near Spencer WV, 1/2 mile off the road that time forgot (6:27)
Skin drumming after Resh
(could have used a little more ass-cheek bass)
---
Summer Solstice, Brushwood 1993 (a festival between festivals for the festively inclined)
Early third shift (15:06)
More third shift drone (47:18)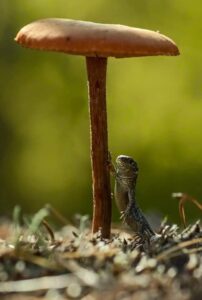 Resh (2:19)
---

Not sure where this came from, but too pretty not to save (found on a tape used for misc transient sound tests – remixed April 30 after finding another track)
Perhaps audio gremlins experimenting with the sound system (I'm apparently experiencing short term loss of my long term memory – comment if you know from whence this came) (4:37)
---

For a more serious audio flashback, see the Funky Bardos, by the Bardos Bros.